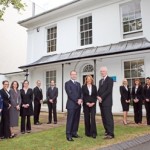 Our parent company Healthier Weight built its reputation as the UK's leading weight loss surgery provider through its track record of weight loss results, specialist aftercare and pioneering approach. Working with obesity exposed us to reflux and GORD as about 40% of obese patients also suffer with reflux.
This overlap led us to expand and create the Reflux Centre, the first UK centre to be selected to exclusively offer the new LINX™ Reflux Surgery device.
Our focus on quality is maintained from pre operative support and consultation, through the procedure and beyond. Every aspect of the service you will receive has been carefully developed and is the best available based on our research assessment. You will benefit from: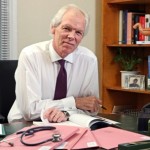 Medical Director Dr David Ashton MD PhD - Following your 1:1 consultation and throughout the pre and post operative period of your LINX™ procedure, you will remain under the care of consultant physician Dr Ashton. Dr Ashton has over 30 years experience. More about Dr Ashton
Internationally renowned surgeons - we are priviliged to work with some of the most experienced and respected surgeons in the world. More about Professor Favretti, Professor Ammori and Mr Patel

Specialist consultants - We can arrange a private appointment with one of our specialist consultants to review your symptoms, perform diagnostic testing or to discuss the range of treatment options available. More about Dr Chris Fraser and Dr Anthony Hobson.